Charles (Charlie) Russ loves his Union almost as much as he loves his wife of 63 years. He attends every Local 737 meeting and sells the MNPL 50/50 raffle tickets. He is also an Auditor. He is proud to be a member of the IAM and Local 737.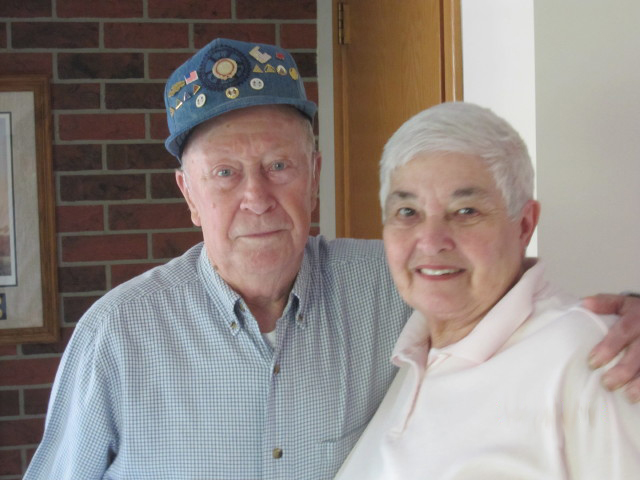 Charlie and Lorraine Russ
Charlie grew up in the small town of Deer Creek, MN and met his future wife at a roller rink. He has been married to Lorraine for 63 years.
Charlie entered the Army in 1944, he missed being shipped over to the Battle of the Bulge with his unit due to the death of his father.
After working in the Deer Creek, Wadena area they came to the Twin Cities. Charlie  joined the IAM in 1952 when he started working as a sand blaster then painter at Fruehauf Trailer in St. Paul.
In 1967 he went to work at Rihm Kenworth also in St. Paul and continued his career as a painter until he retired in 1988.
He and Lorraine walk every day and stay active.